Latest News
Camden Clean Air Initiative at The Roundhouse
On the 21st of November, Martha, Minnie and Lily had the honour of attending an awards ceremony at The Roundhouse, hosted by the Camden Clean Air Initiative. They were invited to receive a prestigious Camden Eco Champion Award on behalf of the KS3 Climate Action Group. The ceremony was truly inspiring, and it resulted in Parliament Hill's KS3 Climate Action Group winning the second-place prize in the Super Schools category out of 75 entries. The prize awarded to us is a biodiversity project pond, which will be created on the school grounds in the coming months.
Beyond the recognition we received, we were captivated by the inspirational stories shared by individuals, schools, and groups across Camden, all dedicated to safeguarding our planet. Consequently, the Climate Action Group is brimming with ideas to further support our planet and community.
The Camden Eco Champion Awards have been established to acknowledge and applaud the exceptional efforts of our borough's residents who go the extra mile in preserving our environment. The purpose of this competition is to spotlight those who are steadfastly committed to driving positive change and to underscore that every initiative, regardless of its scale, deserves recognition and celebration.
Below is a summarised account of some of the initiatives that earned us our nomination and spot on the shortlist:
• We meticulously researched the reasons behind inadequate recycling in our school and subsequently launched a campaign to ensure recycling bags were readily available in all classrooms and offices.
• We efficiently coordinated the collection and cleaning of whiteboard erasers to reduce waste and unnecessary purchases.
• We initiated compelling advertising campaigns aimed at persuading both staff and students to switch off lights when not in use.
• We prepared informative assemblies and reached out to local schools, encouraging them to establish their own climate action groups.
• We collaborated with the Food Tech department to encourage students to bring reusable containers, rather than resorting to disposable packaging.
• We organised a litter pick following our sports day.
• We devised a competition to motivate students to take initiative in their homes and communities during the summer holidays.
Our most ambitious project currently in progress involves planning a garden area complete with beehives. If your daughter is eager to join us in this endeavour or have other innovative ideas for initiatives, we're always looking for new members.
Please feel free to attend our meetings on
• Wednesday Week A at 12:15 in K07 or Thursday Week B at 12:15 in K09.
• KS4 Monday Week B K09 1:15.
Your participation and creativity are highly valued as we continue our journey towards a greener and more sustainable future.
The KS3 Climate Action Group

Brie Ward
Geography Team Leader & Climate Action Group Coordinator
BWard@parliamenthill.camden.sch.uk
Arkwright Engineering Scholarship 2023
Congratulations to both Maisy & Carmen, Year 12, for being awarded the prestigious Arkwright Engineering Scholarship 2023. We are extremely proud of their achievement and where this will take them. They both have very bright futures ahead of them. https://parliamenthill.camden.sch.uk/Information/Awards-Parliament-Hill-Success/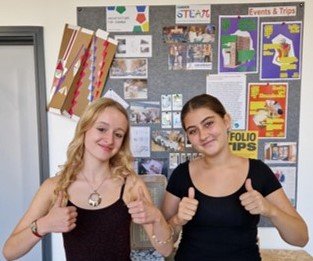 Year 9 & 10 Camden Shield Football Team Go Undefeated
Well done our Year 9 & 10 football team who have set a fantastic tone for this year's Camden Shield by finishing their tournament undefeated. We commend the girls on 6 weeks of commitment, unwavering effort and teamwork.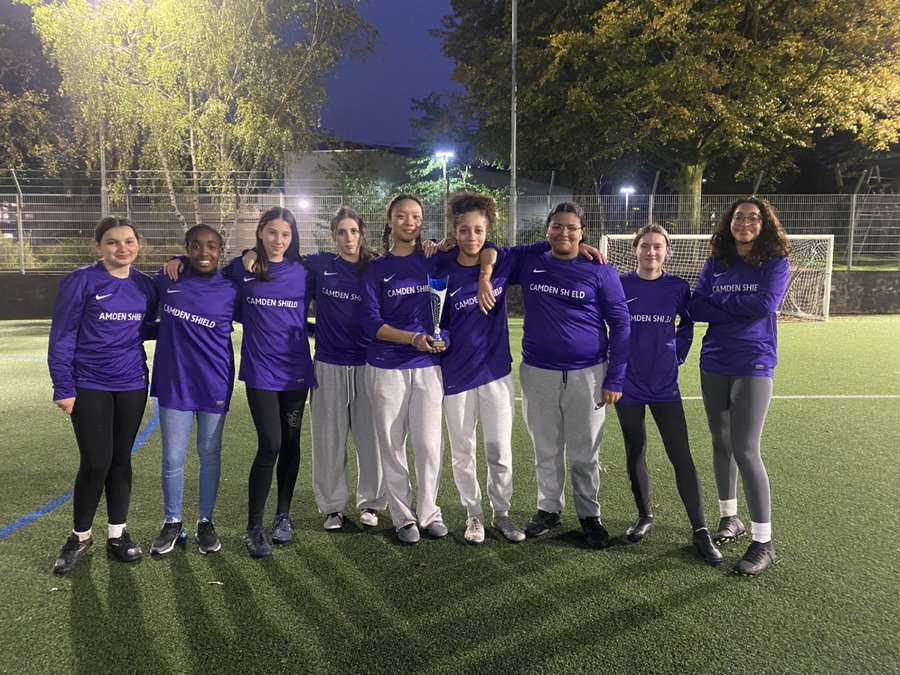 research ed conference 2022 website page.pdf
First Give Press Cutting
Camden New Journal Press Cutting GCSE Results Day 2022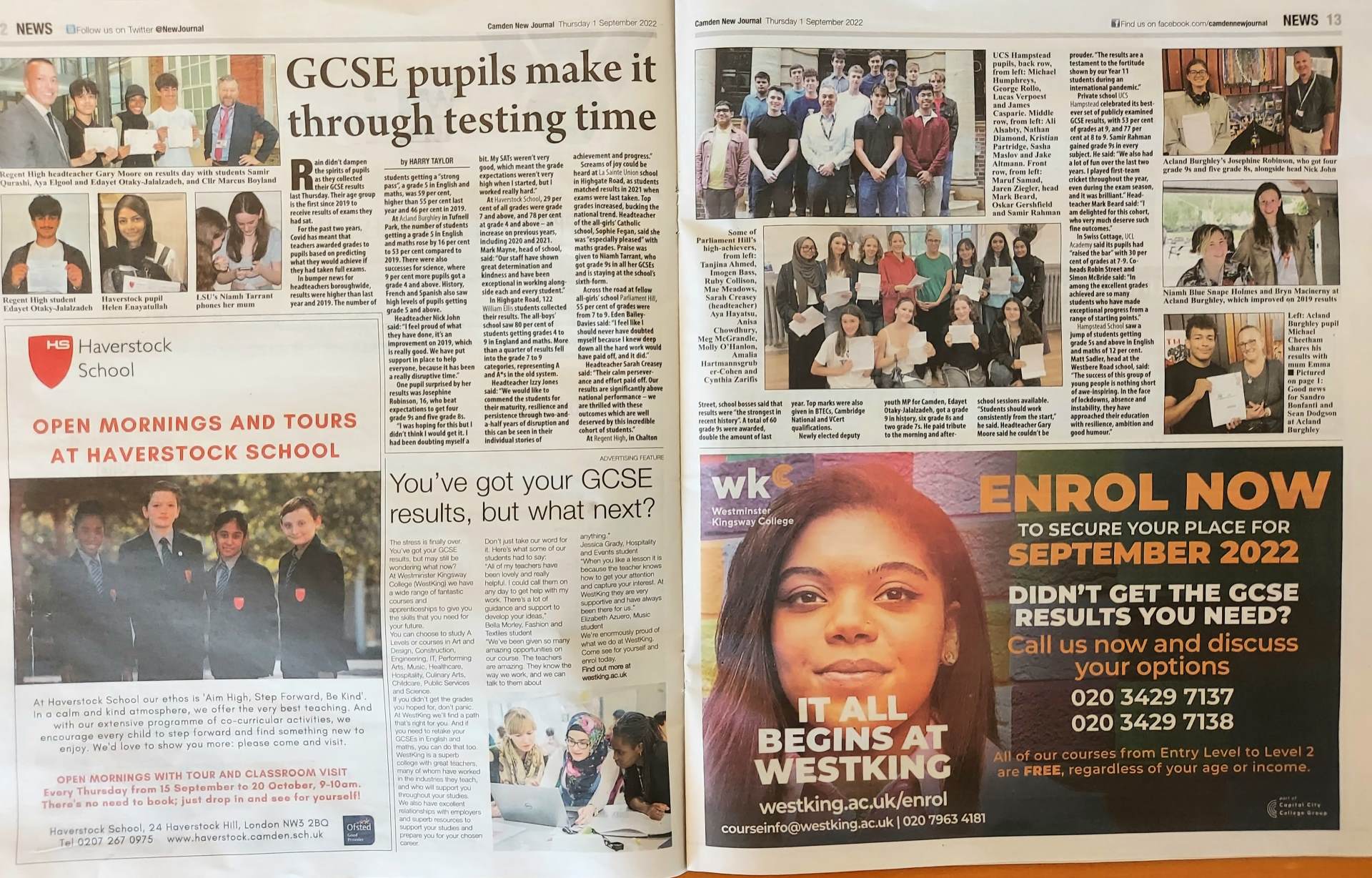 Ham & High Press Cutting GCSE Results Day 2022
Ham & High 2 Press Cutting Results Day 2022
Ham & High 3 Press Cutting GCSE Day 2022