Clubs and Opportunities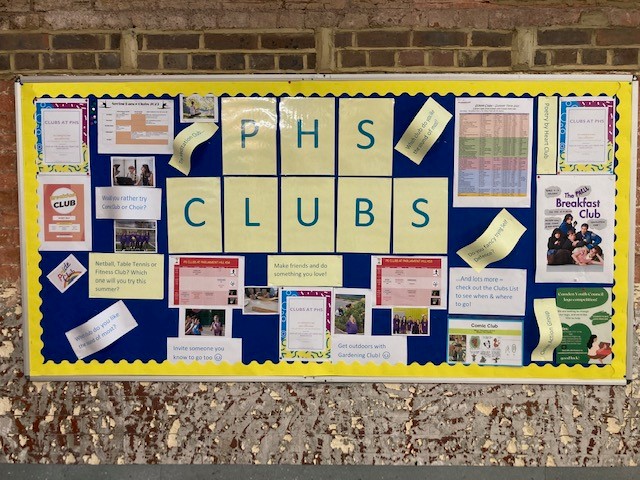 We encourage all students to take advantage of school clubs and after-school activities so that they find areas of interest and enjoyment both inside and outside the curriculum.
Parliament Hill Clubs information for Autumn Term 2023 is linked below:
Breakfast Club
Breakfast is the most important meal of the day, and plays a part in paving the way for a high achieving and happy student. When a child misses breakfast in the morning, they become irritated, distracted and stressed, and are more prone to headaches and mood swings.
The benefits of a healthy breakfast for teenagers include:
Improved concentration
Better behaviour
Healthier lifestyle
Happier student
Additionally, Breakfast Club is a way to ensure students are in school on time and gives them the opportunity to interact with staff and their peers. The breakfast environment and culture have a major impact on attendance.
Did you know that:
The average person sits down to breakfast at 7:31am during the week and 8:28am on the weekend.
The world's first breakfast cereal was created in 1862 and needed soaking overnight to be chewable.
The world's largest breakfast on record involved 27,854 people and took place in Germany on 29th May 2005.
The largest bowl of porridge weighed 865kg and was made in Tula, Russia on 10th September 2011.
Parliament Hill School's breakfast club runs daily in the Wilson Hall from 8:00am-8:30am. There is no need to book.
Do not hesitate to get in touch with any queries, or comments to improve our provision.
Contact details:
Julia Nathan - Breakfast Club Coordinator
Student Development Lead
020 7485 7077 ext. 298
Breakfast Club is supported in delivery by the National School Breakfast Programme (NSBP). Fun facts are sourced from the NSBP.
'Young creatives' at the Roundhouse (11 - 25 year olds) | External webpage
Camden Activities - http://www.lovecamden.org/ | External webpage