Year 13 Celebrating Success! 2021
Despite the enormous challenges that students have faced over the last two academic years, it has been fantastic to spend the day celebrating academic successes and successful progression. As a result of the different approach to assessment this year we have seen an increase in student attainment with 40% of grades achieved at an A* or A. This increase in attainment has been seen throughout the grades with 100% pass rate and 90% of grades achieved A* - C. Our value added is very much in line with historic patterns. With an increasingly competitive post 16 landscape, we are delighted that 80% of our cohort were automatically placed in either their first or second choice university.

A number of 'home grown' students, who have been with us for the past 7 years, have secured outstanding progression routes. Asma Maloumi, also the deputy of the Camden Youth Parliament, is off to Oxford to read History (French A*, History A*, Politics A*), Katy Corteel is going to Cambridge to read Law (English A*, History A*, Politics A*, EQP A*) along with her victory in the national US Inspire programme, Simone Davis is going to Manchester to read Psychology (English A*, History A*, Psychology A*) Sophia Khan will read International Relations at LSE (English A*, German A*, History A* and French A ) and Erva Turjeka will also read Law at Manchester (Business A*, History A* and Politics A*). Elliot Wright is off to Birmingham to read English and Drama (Drama A*, English A* and History A). Summing up her time at LaSWAP, Elliot said: 'attending LaSWAP has made me a stronger, more confident and independent young woman; a product of the value taught throughout my years at Parliament Hill. At a large school, the teachers have always supported and cared for every individual'.
We are equally delighted with the number of young women who are off to study STEAM subjects at university. These include: Radia Shire reading Aerospace Engineering at Bristol (Biology A*, Maths A*, Chemistry A and Physics A), Lara Townsend who is off to read Medicine at Leeds (Biology A*, Chemistry A*, Physics A*), Megan Brown who will be reading Biology at Manchester (Biology A*, Chemistry A*, Geography A*) and Huda Abdelwahed off to read Dentistry at Kings College London (Biology A, Chemistry B, Maths A).
It has been a pleasure to watch these young women grow and thrive over the last 7 years, particularly in such adverse times. As Asma Maloumi has said of her time at in the 6th form: 'the teachers at LaSWAP believed in my potential even when exam stress and lockdown made me doubt myself. 6th form is what you make of it and I'm truly for all of the opportunities made available by LaSWAP. The hard work has paid off'.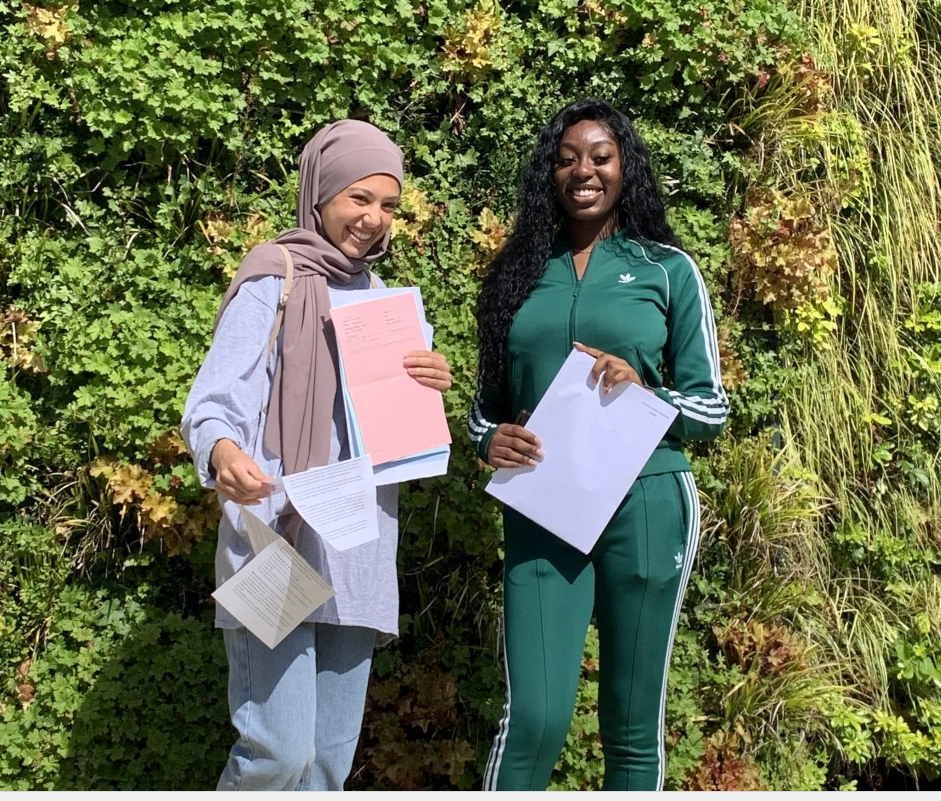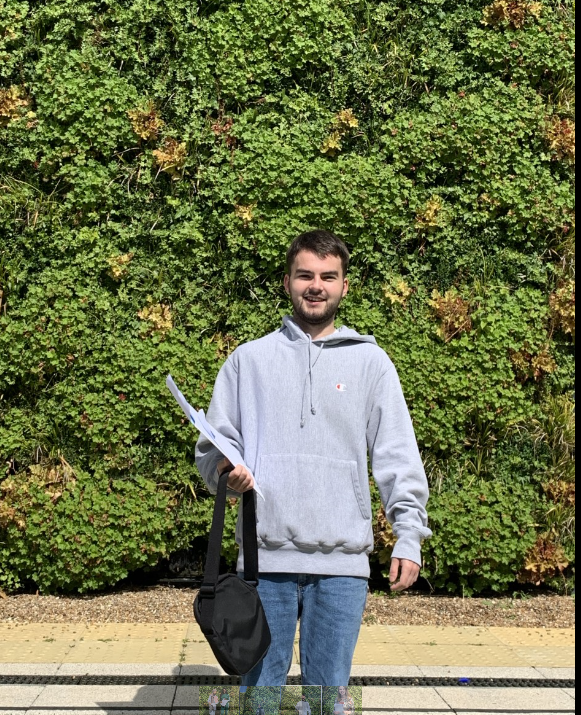 As part of LaSWAP, we have several 'new entrants' who have achieved stellar results. These students, who joined the school in year 12 have had a particularly challenging time and it is tremendous to celebrate their successes. Milana Wonke will be pursuing her creative streak reading Visual Communication at Bournemouth university (Art A, Film A, Media A). Returning Parli student to the sixth form, Rowena Falcner Nash will be going to Glasgow to read Mathematics and Music (Biology A, Maths A and Music A)
We are particularly proud of those students who have faced significant personal challenges over the last two or three years, often assuming caring responsibilities throughout the pandemic and holding down part time jobs. Their progression is of particular note. John Maxwell joined Parliament Hill needing to retake maths and English GCSE and after a 3 year sixth form, is off to Gloucester to pursue his passion in film making to study Film and Digital Production having achieved 3 C grades (Drama C, Film C, and Media C). Alisha Williams who retook year 12, will be reading Law at the University of Law (Sociology B, English B, Politics C).
Congratulations also goes out to the large number of vocational students who have achieved incredibly well. These include Molly Hall, who has continued to work in a Doctors surgery throughout the pandemic and is off to read Accountancy and Finance at Southbank University (BTEC Business Diploma Distinction* Distinction), saying that she was: 'hugely proud of her efforts, but that she could not have done it without the help, support and kindness of her teachers'. Lily Blay is off to London Met University to follow Childhood Studies (achieving a B in Childcare Childcare and a B in Psychology) and Ogri Krasniqi has secured a competitive level 4 apprenticeship with Mace Construction in Project Management (BTEC Business Diploma Distinction Merit, Maths Studies D).
There are countless other success stories from students who have faced two years of unprecedented change and upheaval. Whilst they have not had the typical sixth form experience, they have all contributed massively to ensure a positive atmosphere to year 13. They have demonstrated a remarkable level of resilience throughout their time in the sixth form and have work phenomenally hard to achieve these well-deserved results. It has been a pleasure to get to you know them. Well done! We are immensely proud of how you have managed yourself through such challenging times.